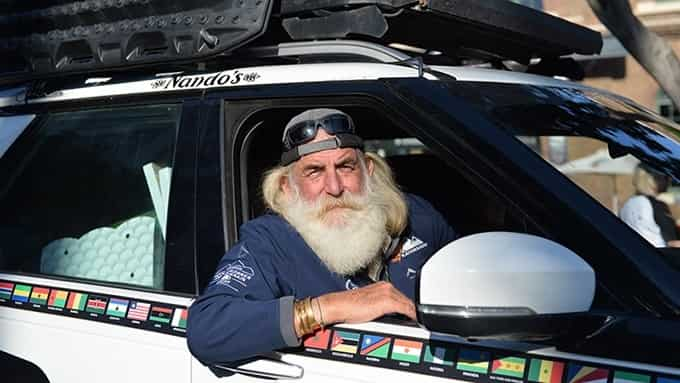 You have probably seen him on the National Geographic Channel or read his books. He is considered one of Africa's most colourful modern day explorers: Kingsley Holgate is an adventurer, author, TV personality, fellow of the Royal Geographical Society, and Land Rover fan extraordinaire. 
Using adventure to improve and save lives, that is the key concept of the Kingsley Holgate Foundation. The Kingsley Holgate Foundation team distribute life saving mosquito nets, water purification LifeStraw's and Rite to Sight spectacles across the wilds of Africa. No other team of modern day explorers have achieved so much in using the energy of adventure to make such a positive difference to the lives of so many. To find out more about the Kingsley Holgate Foundation click here. 
Land Rover epitomises travel and adventure and these are the vehicles that continue to open up Africa for the Kingsley Holgate Foundation. Land Rover remains the Kingsley Holgate Foundation's vehicles of choice - tough enough to follow in the footsteps of the early explorers.
Discover more on all the Kingley Holgate Foundation Expeditions below.