WE MAKE IT SPECIAL. YOU MAKE IT UNIQUE
At Special Vehicle Operations, we exist to amplify the core characteristics of our iconic vehicles. In the case of Range Rover SV, that means even more luxury and even more personalisation.
With greater choice than ever before, including a sustainable luxury alternative to leather, Range Rover SV reflects your personality, your desires, your vision. It is truly yours.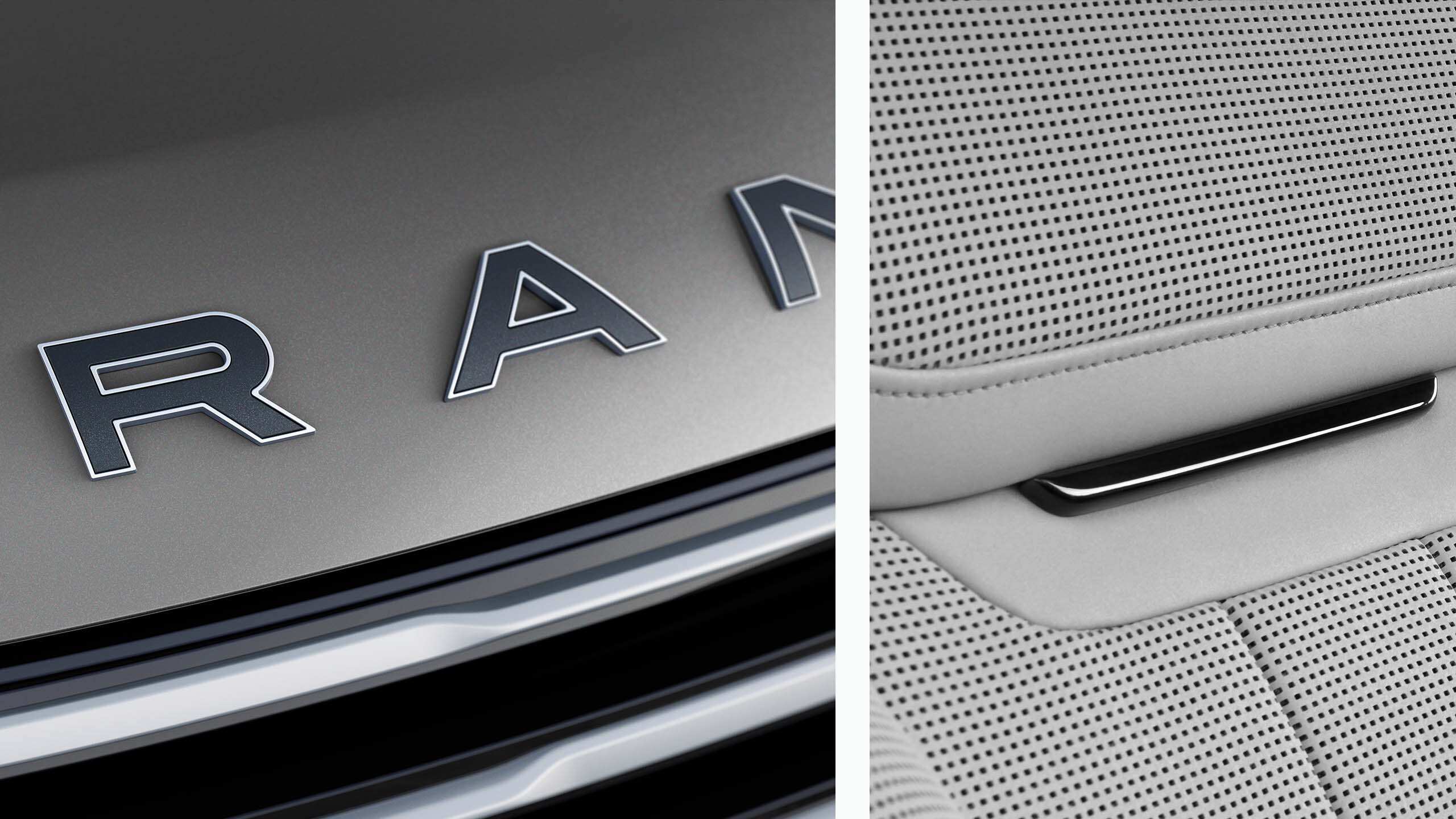 THEMED AROUND YOU
At the heart of Range Rover SV's tailored features is a choice of two optional curated SV interior and exterior design themes. SV Serenity and SV Intrepid take exquisite colour and material finishes in distinct directions, inside or out.
Both theme options are available on Standard and Long Wheelbase versions and with a broad choice of powerful and efficient engines, including the refined new 390kW V8 Twin Turbo and the efficient D350 straight-six Ingenium diesel.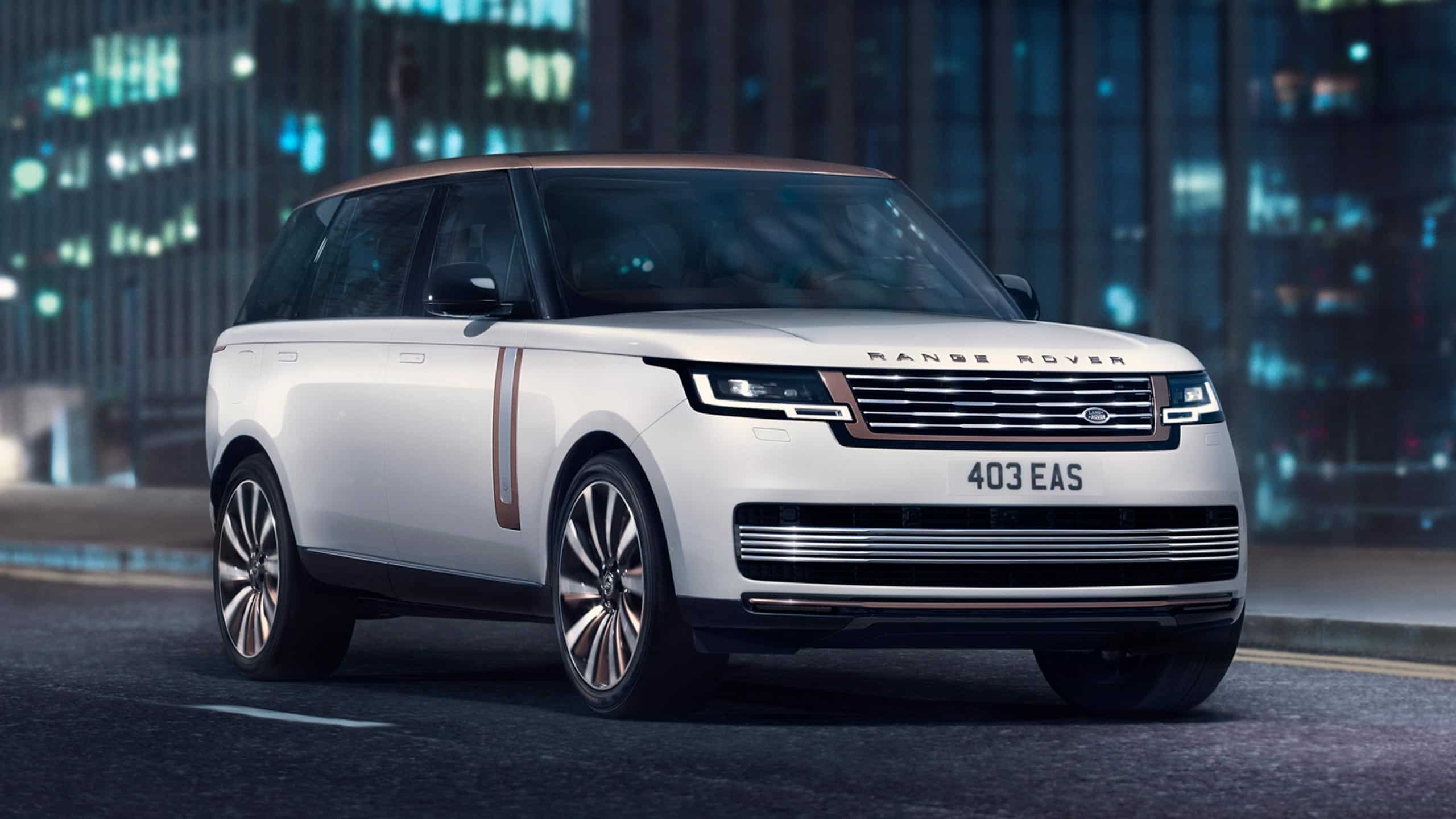 The SV Serenity exterior is a pure luxury-focused theme. Metal-plated Atlas Silver and Corinthian Bronze technical paint is used for exterior accents, emphasising its exclusivity. Especially when paired with the optional Corinthian Bronze contrast roof.
The SV Intrepid exterior is a stealthier, dynamic- focused theme. Exterior accents are metal-plated in Anthracite, a brand-new smoky, dark chrome finish that is exclusively developed for Range Rover SV. Graphite Atlas-painted finishes, an optional black contrast roof.
THE INSPIRATION CONTINUES INSIDE
These two stunning exterior theme options can be complemented in the interior, with specific colour palettes, veneers and seat perforation designs. The standard single-colour Ebony or Perlino options are joined by contrasting duo-tone front-to-rear colourways which create distinct zones within the cabin.
For the first time on an SV vehicle there is a sustainable luxury alternative to leather available as an option, which applies to the whole interior.
In the SV Serenity interior theme, Perlino is is contrasted with Liberty Blue, Sequoia Green, or Caraway leather in the front. The SV Intrepid interior theme offers a choice of single colour Ebony leather, duo-tone Rosewood and Ebony leather, or Light Cloud and Cinder Grey UltrafabricsTM.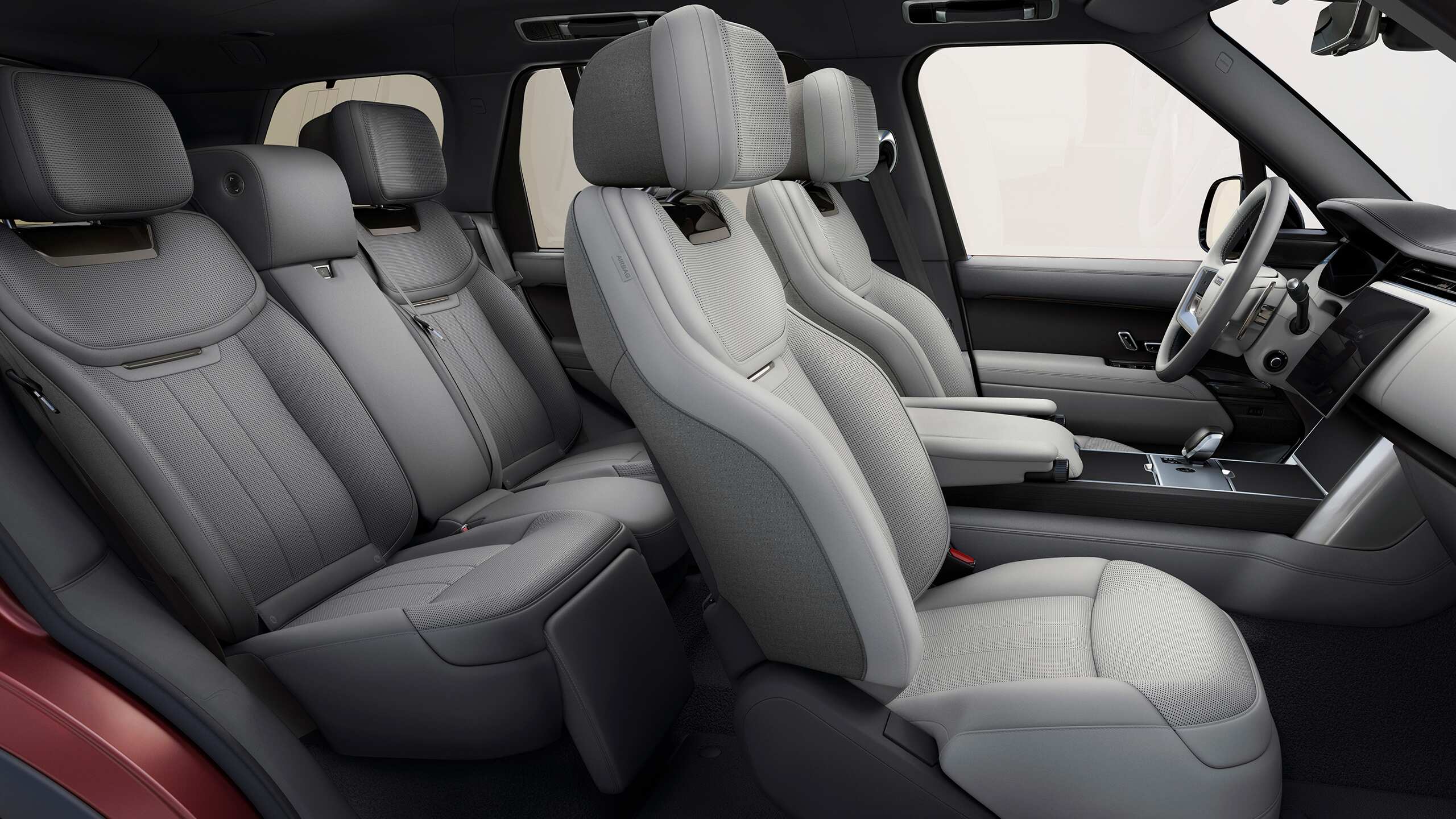 YOUR INNER SANCTUARY
Our interiors are developed to deliver the comfort, technology and tranquillity you would expect at home. All SV models are available with the option of our ultimate rear seat entertainment experience — 13.1-inch screens, the largest on any Range Rover — and high-performance headphones with enhanced clarity, exclusively on all SV models.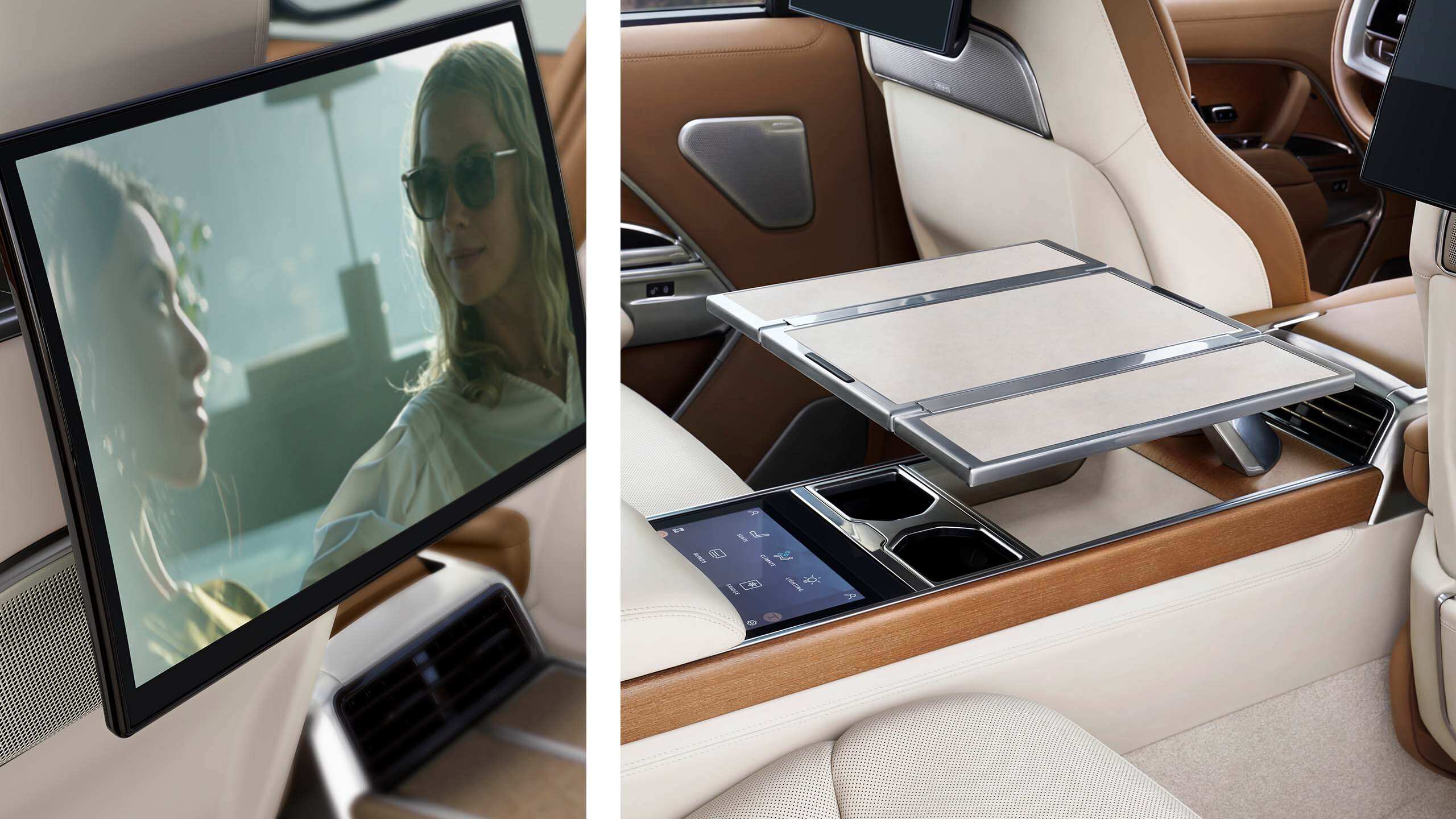 SV SIGNATURE SUITE
The pinnacle of SV interiors for Range Rover is our exclusive 4-seat SV Signature Suite option. Available on long-wheelbase vehicles only, this offers the ultimate passenger experience.

The centrepiece is the full-length front-to-rear console, providing hidden-until-needed functionality. On demand, a central electrically-powered Club Table machined from billet aluminium rises silently from the centre console, in a single movement. The cupholders also smoothly rise into position from beneath their veneered cover when required.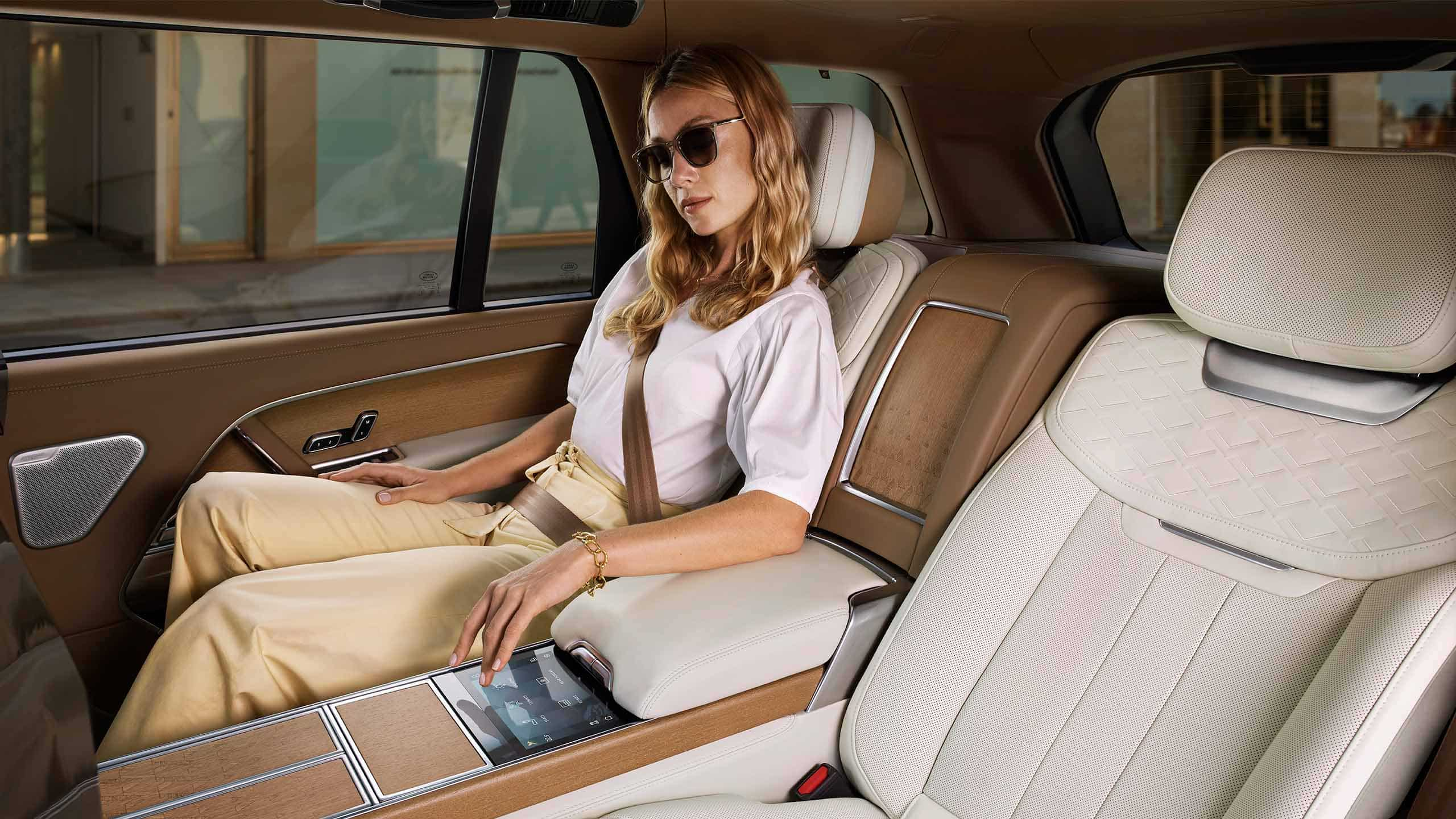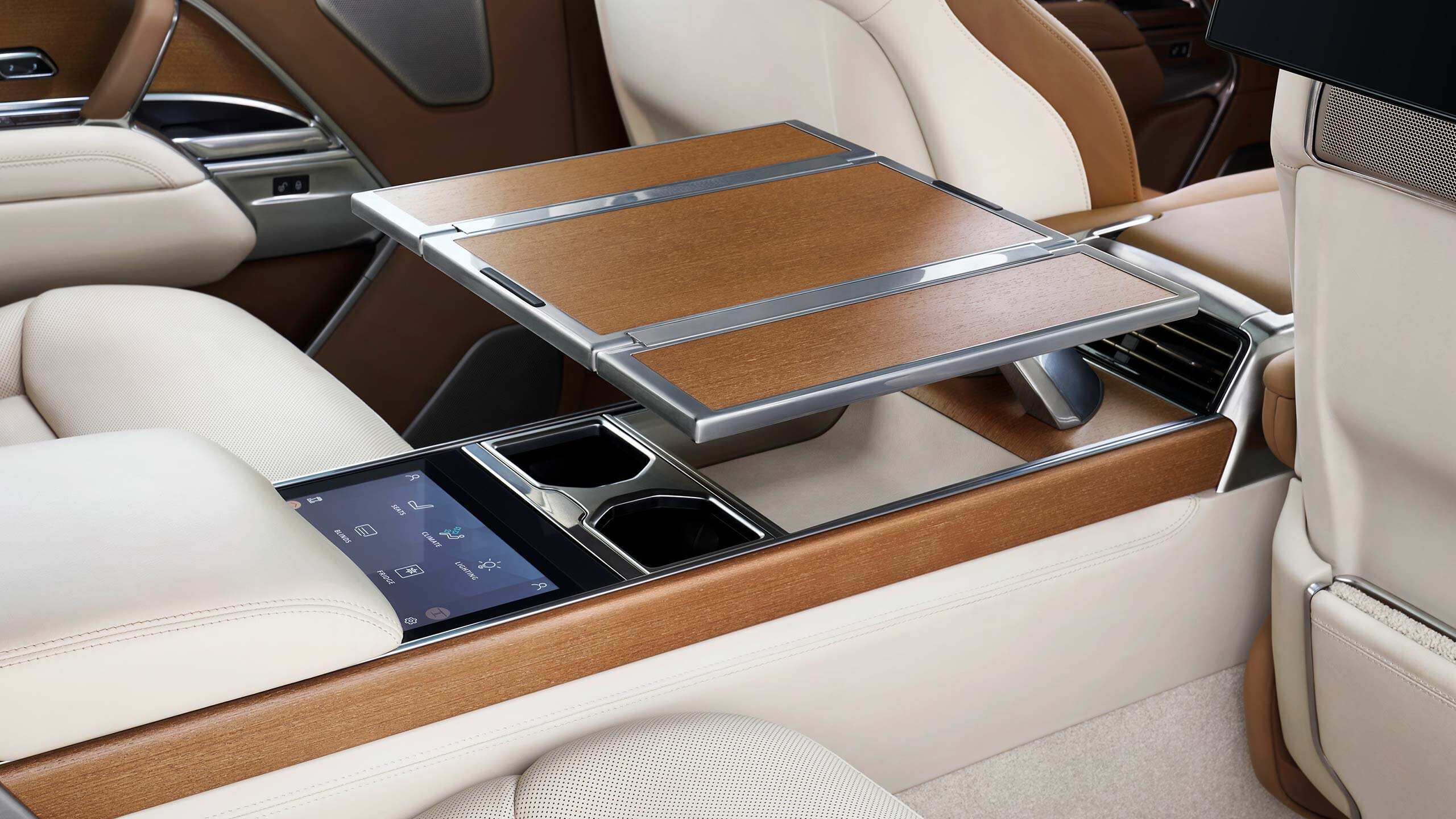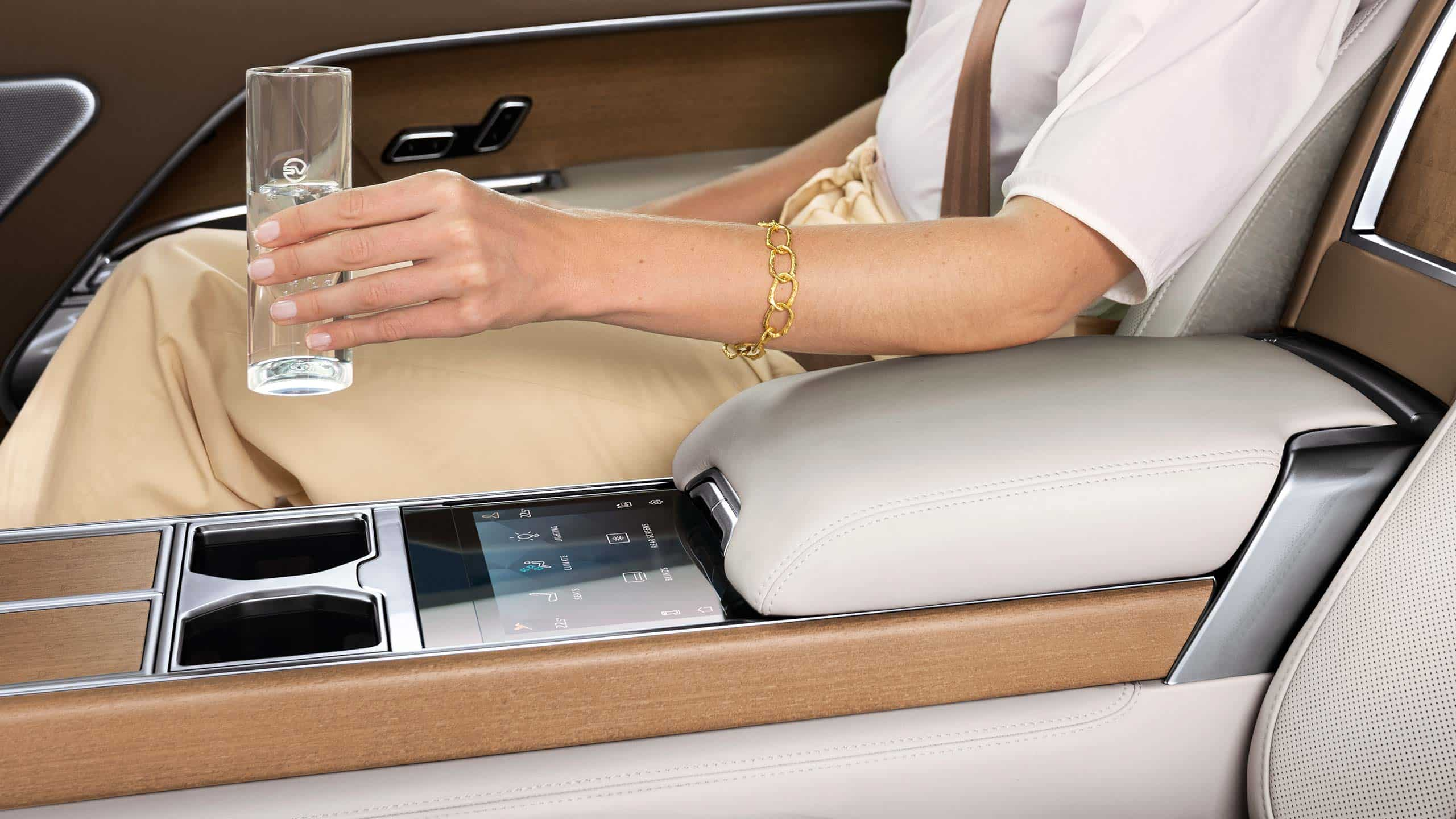 THE MOST EXCLUSIVE MATERIALS
We have chosen ceramic finishes to express modern luxury. It is pure yet strong, more commonly seen in the worlds of luxury watches and jewellery.
You'll find ceramic finishes in both exterior and interior detailing of the Range Rover SV. A hand-polished white ceramic badge with black SV roundel features on the tailgate. This is the first time ceramic finishes have been used on a vehicle exterior – a mark of true distinction.
EXQUISITE NEW FINISHERS
Whichever Range Rover SV personalisation journey you follow, you can choose from a collection of additional finishers, matched specifically to your chosen theme. SV-specific finishes include embossed ceramic, natural wood finishes with marquetry inserts or inlaid with metal, and even anodised metal or woven mesh.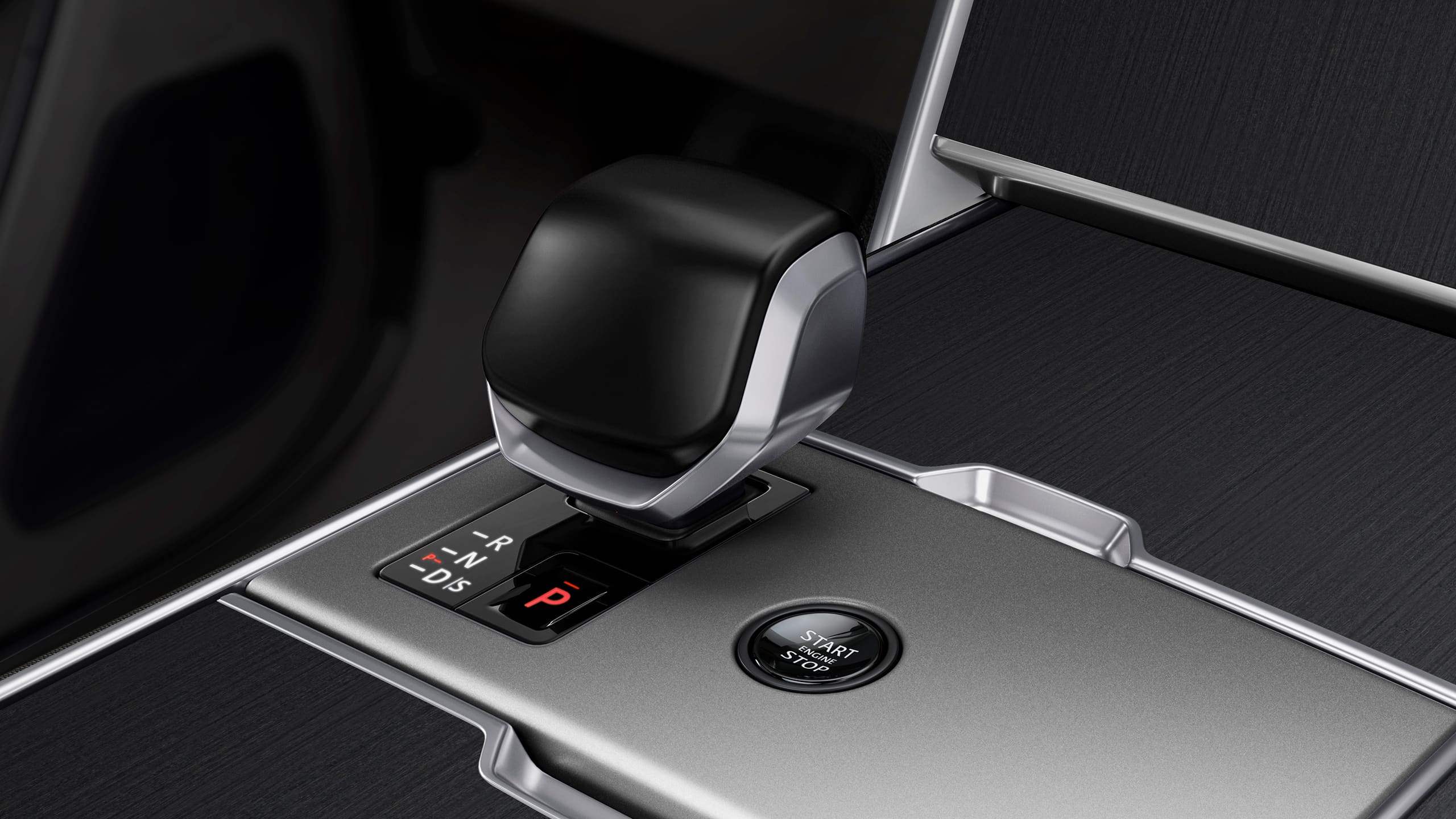 These are applied throughout the interior, on the centre console, instrument panel and doors. Innovation in materials and technologies has been at the forefront of our development, for a truly modern interpretation of hand-finished craftsmanship.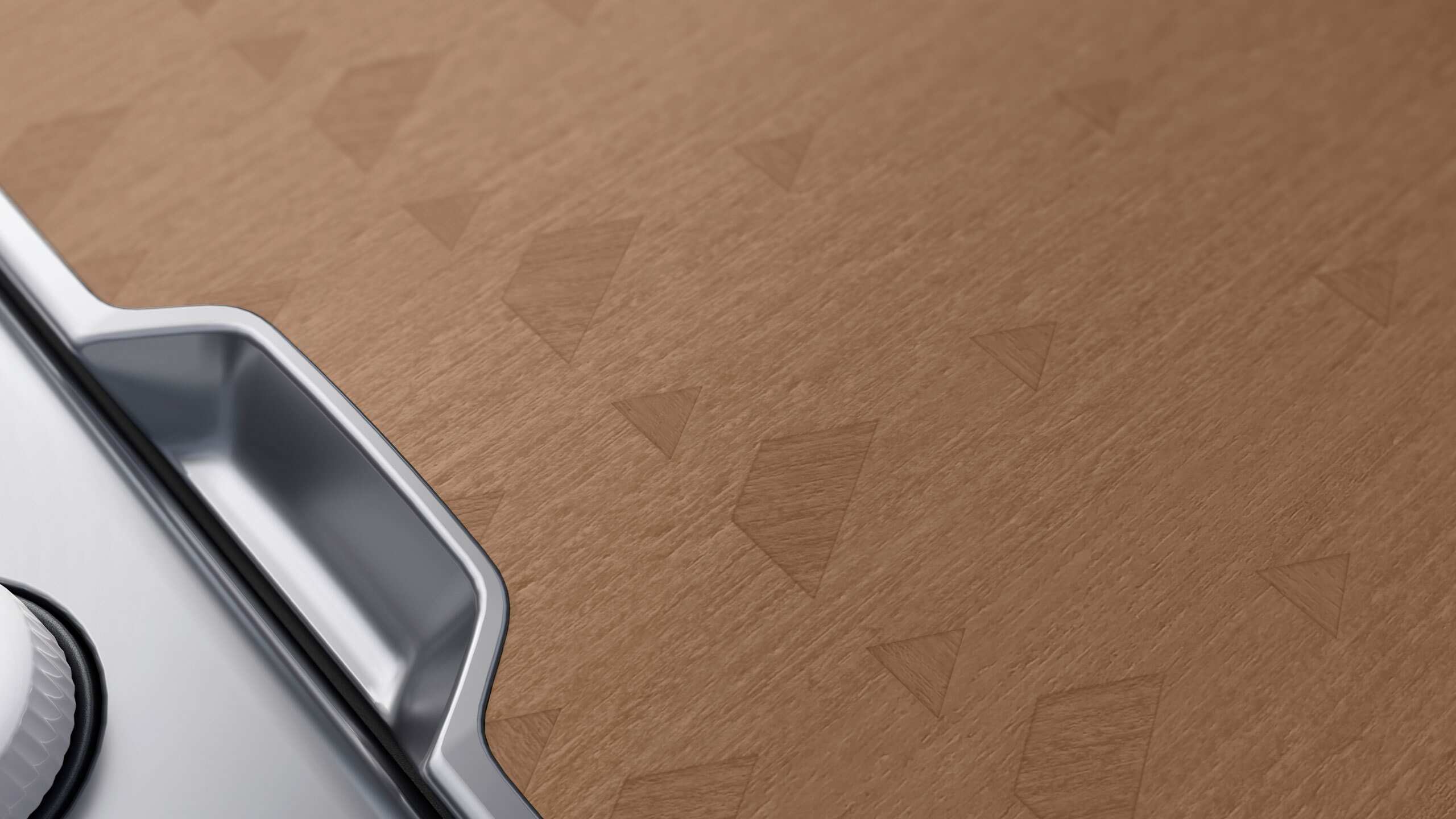 UNIQUELY YOURS
For the ultimate in self-expression, Range Rover SV can be personalised further with a choice of SV bespoke paint options.