Born from our relentless pursuit of the
exceptional, Range Rover Sport SV is a
thrilling new expression of boundary-
pushing innovation.
RANGE ROVER'S MOST DYNAMIC SUSPENSION SYSTEM
Harness greater control over your SV performance.

Replacing traditional anti-roll bars with a sophisticated hydraulic circuit, the 6D Dynamics suspension system provides exceptional levels of roll support and significantly reduced pitch when accelerating and braking. In fact, this world-first system controls roll so effectively that 1.1g of lateral acceleration is available on the fitted all-season tyres.

The result is the most engaging Range Rover Sport of all time.
Alongside an 8kg weight saving over traditional anti-roll systems, 6D Dynamics suspension intelligently responds to different driving styles – giving you a breadth of handling characteristics to reflect your current environment.

A new SV Mode includes a unique calibration for roll stiffness, pitch stiffness, compression and rebound damping as well as lowering the car a further 15mm to ensure the ultimate dynamic driving.

And because the vehicle stays flatter and the weight is distributed more evenly, more braking power is channelled to the rear for improved brake performance.

This is the supreme ride comfort and capability you expect from a Range Rover, with the reduced roll and stiffness you expect from a sports car. 
THE FIRST 23" CARBON WHEEL
Meaningful weight savings, strength and stiffness. The attributes that push the boundaries of driving dynamics are all present in the SV 23" carbon wheel. Born from three years of rigorous development and testing, it represents a relentless focus on the exceptional. 
Featuring an innovative split five-spoke design – made possible by the intricate layering of carbon fibre weaves – the combined wheelset offers a weight saving of 21kg over its forged aluminium equivalent. This equates quicker acceleration and deceleration, increased agility, and enhanced fuel economy.

The superior strength and stiffness offered by the innovative carbon composite structure and moulding process also means greater steering stability. It's a wheel that pushes the boundaries of driving dynamics and improves driver enjoyment on-road and off-road.

Gloss and satin exposed weave tint options are available, with the finish matched to the body colour of your vehicle.
CROWNING TYRE CONTROL
Range Rover Sport SV is the first Range Rover in history to have a differential wheel set-up, with a 285mm front and 305mm rear providing additional traction and control.
This thoroughbred composure is enhanced by an exclusive tyre option from motorsport icons, Michelin. The 23" Pilot Sport All Season 4 is a unique design only available on the Range Rover Sport SV, and delivers 12% higher levels of grip than the summer tyre fitted to the previous Range Rover Sport SVR.

Manufactured using Michelin's C3M Modular Manufacturing process for ultimate consistency of performance, the 23" Pilot Sport All Season 4 qualifies for the all-new ETRTO (European Tyre and Rim Technical Organisation) High Load Capacity (HLC) category which allows a tyre to carry more load at higher speeds.

A new 23" Pilot Sport 5S summer tyre will be available soon.
CARBON CERAMIC BRAKES.
A RANGE ROVER FIRST.
Developed in collaboration with the world leader in brake technology, Brembo, Range Rover Sport SV features a unique Integrated Power Booster (IPB) braking system for unrivalled stopping performance.

Designed with enhanced resistance to high temperatures and peerless pressure distribution, this performance braking system achieves exceptional power, fade resistance, and reduced wear. Calibrated by the SV team to deliver the most responsive pedal feel ever in a Range Rover.
Informed by the application of Formula 1 technology, the 440mm discs are the largest fitted to a production vehicle.
Guaranteeing high mechanical strength and durability, the lightweight ceramic material of each brake is reinforced with carbon fibre and features an additional ceramic friction layer on both surfaces of the disc. Unsprang mass is reduced by a significant 34kg across all four corners.
Even with the intense heat generated from the spirited track sessions – and testing at more than twice the requirements of the AMS (Automotive Sport) standard – the unique eight piston cross layout delivers an optimised circulation of pad pressure and a fade resistance surpassing many sports cars.
On the surface, a choice of exclusive SV colourways harmonises the calipers perfectly with the rest of your exterior finish. It's a system that looks as dynamic as it feels. 
THE MOST POWERFUL RANGE ROVER EVER.
Experience exclusive SV performance.

Unique to Range Rover Sport SV, the 4.4 litre V8 MHEV petrol engine delivers a pulse-racing 635PS, 800Nm of torque and 0-60 mph in 3.6 seconds*. 
Assisted by parallel twin-scroll turbochargers for responsive power and boosting across the rev range, Range Rover Sport SV ensures enhanced driveability, peak power, and efficiency over any previous V8 Range Rover.

Each cylinder features spray bore technology – replacing typical steel liners with an extremely thin spray-on metallurgy. This reduces weight and friction, while improving heat transfer and thermal efficiency. The Valvetronic variable intake and double VANOS valve actuation system augment the cam operation for optimal combustion performance.

In Dynamic Launch Mode, the MHEV system increases performance with electronic assistance to provide the vehicle's most responsive acceleration.

Acoustically, Range Rover SV sounds as good as it drives. The active exhaust system features two-stage electronically controlled valves to deliver a purposeful, modulated pulsing at lighter throttle openings.

When SV Mode is activated, the mapping changes to a more performance orientated set-up – allowing the exhaust valves to be open and stay open more frequently. With increased engine speed and a greater, more sustained air flow, SV's crisp, hard-edged character resonates with full theatrical effect.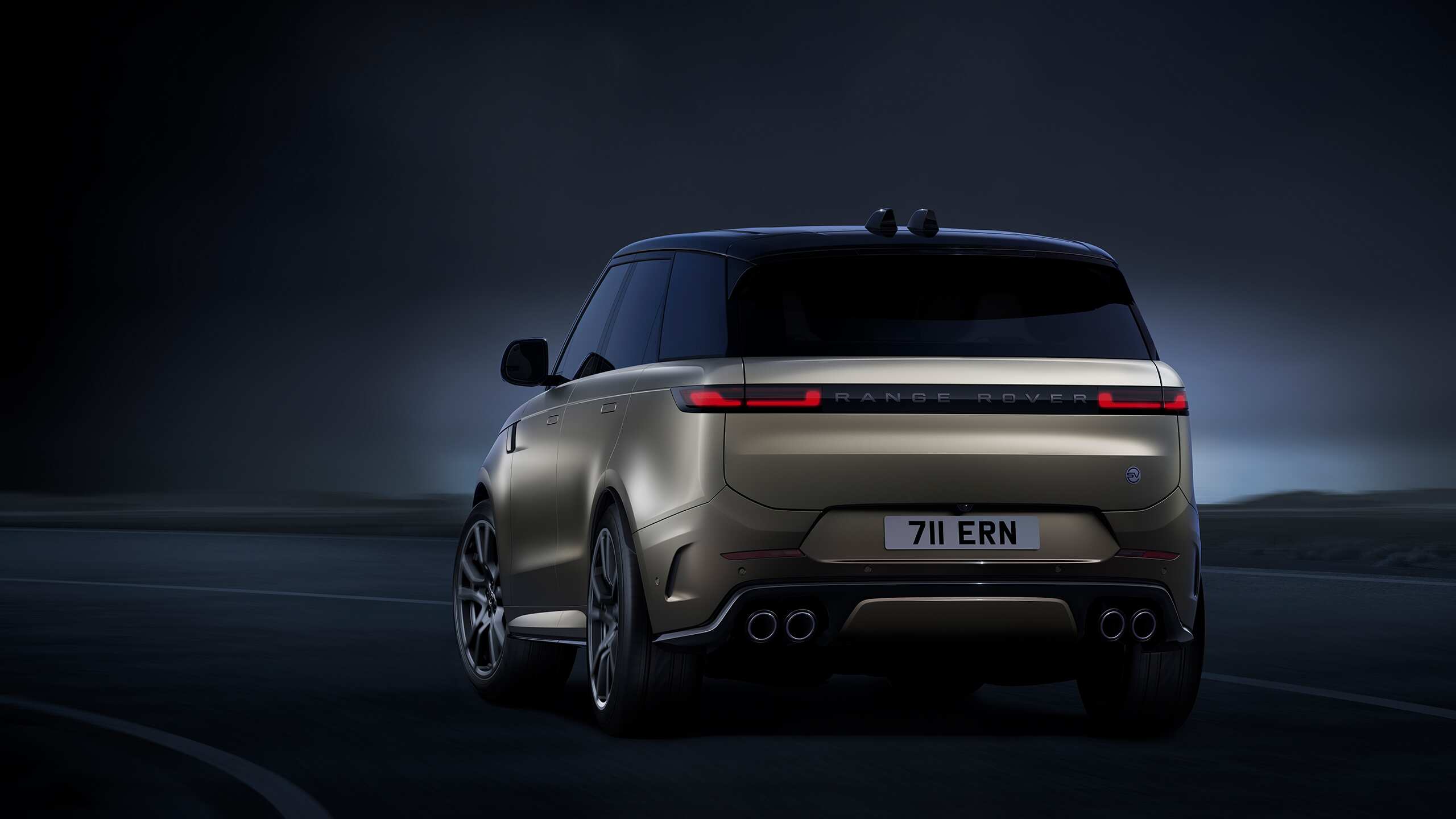 THE ULTIMATE IN IMMERSIVE AUDIO 
Physically feel the flow of your music. With a tactile and much more expansive range than traditional speakers, the SV Body and Soul front seats powered by SUBPAC™ convert sound into deeply immersive and nuanced physical bass.
Used by professional music producers and sound designers around the world, SUBPAC™ vibrotactile technology combines AI optimising software with two haptic amplifiers and four in-built transducers.
Augmenting the vehicle's 29 speaker Meridian Signature Sound System. It's a complete revolution of automotive audio and a paradigm shift in your experience of music.
With six wellness modes, ranging from 'calm' to 'invigorating', biometric testing has shown the Body and Soul seat to have measurable benefits for occupants, including reduced stress and improved concentration.
Supported by intuitive safety alerts, the SV Body and Soul seat takes the most immersive, personal media experience on every journey.
*Up to 800nm of torque and 0-60 in 3.6s when using combined engine and MHEV output, dynamic launch mode, carbon wheels and brakes.